#Fashion #Denim
The ubiquity of the internet and social media has created a massive market of fashion conscious consumers and completely transformed the apparel industry. Thanks to #fashion, #style, #selfie and #ootd on instagram, people everywhere are constantly reminded of what's possible in the world of fashion.
This explosion of fashion conscious consumers has introduced millions of new people to the world of premium denim jeans and how awesome it is to own a pair or ten.
Devoted to Denim.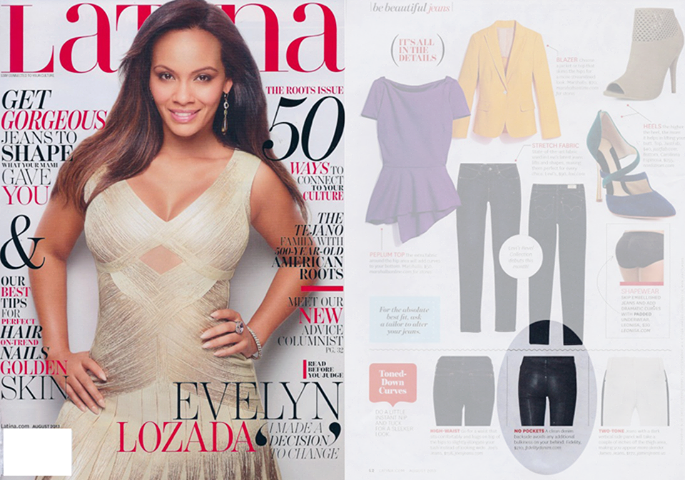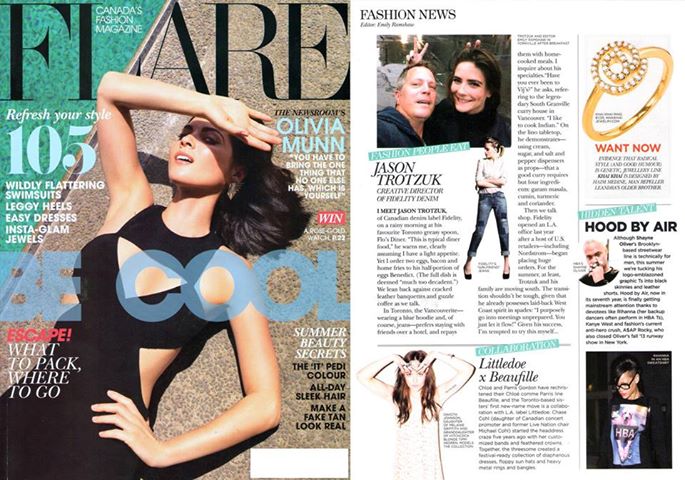 In the past few years, Fidelity Denim has experienced tremendous growth in both of their womens and mens lines in markets across the globe. Fidelity Denim engaged Ideahack to help establish a solid presence online that could compete with the top brands in the industry.
How do you communicate to someone the feeling of wearing a pair of Fidelitys?
When you try on a pair of Fidelity Denim jeans, you never want to take them off. We validated this claim by trying on the product ourselves and reinforced this experience by talking to customers and people that sold the product at high-end fashion retailers. People simply love their Fidelitys.
The purpose of the website will be to introduce customers to the brand and get them into stores where they can try on this amazing product. Fidelity Denim produces high touch products and you really need to try them on to be able to really appreciate the quality and attention to detail that goes into making them. The site needed to be equally high-touch in order to convey this feeling, and also serve as a place to introduce customers to Fidelity Denim's social media channels where customers can interact with the brand on an ongoing basis.
Iterative Design
We worked intimately with the Fidelity Denim team to produce a website that would communicate the look and feel they were after. After several iterations comparing what was possible, we decided to move forward with a minimalist design. We realized the product was the showpiece and we wanted to create a display that could focus the attention accordingly.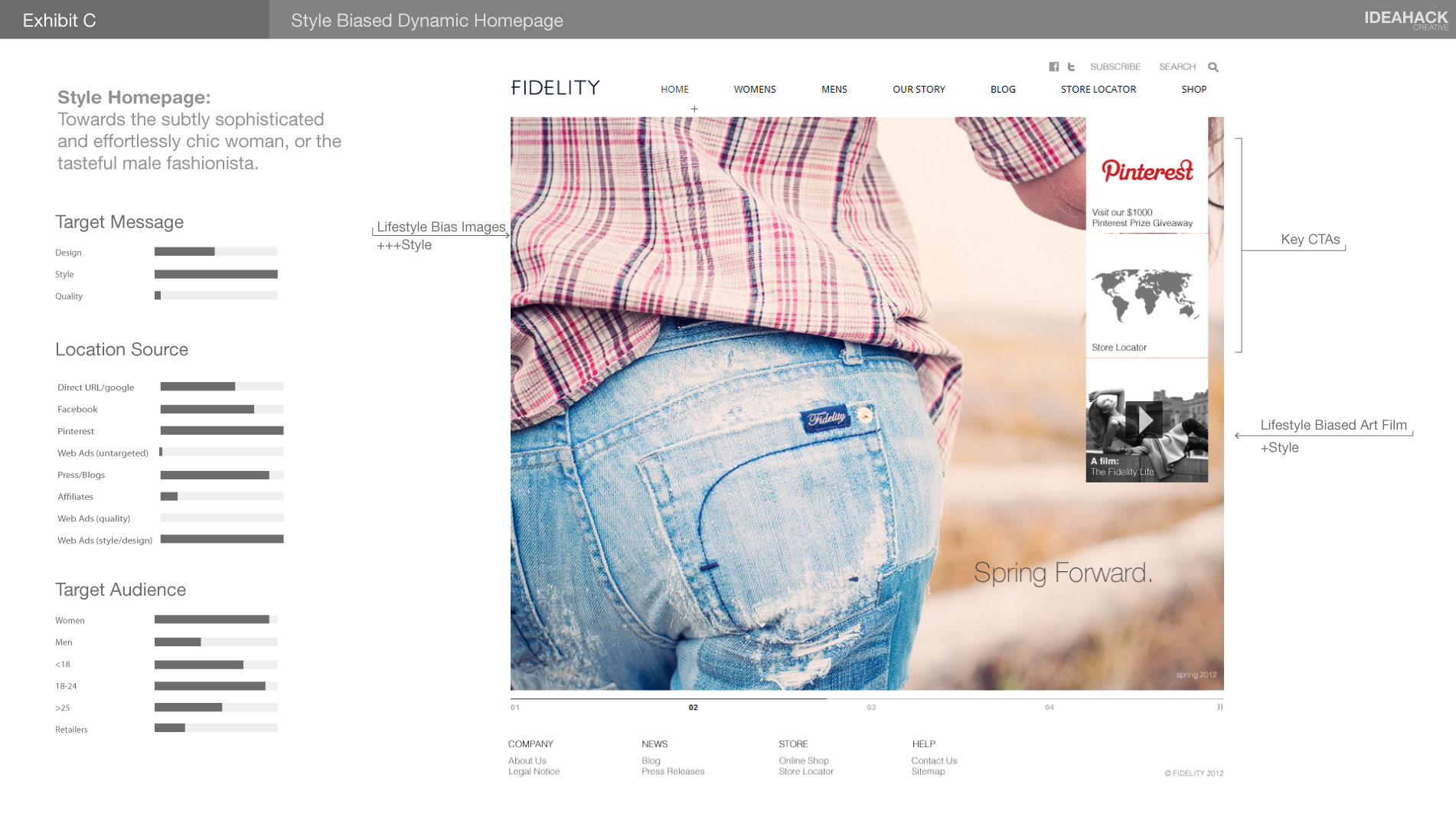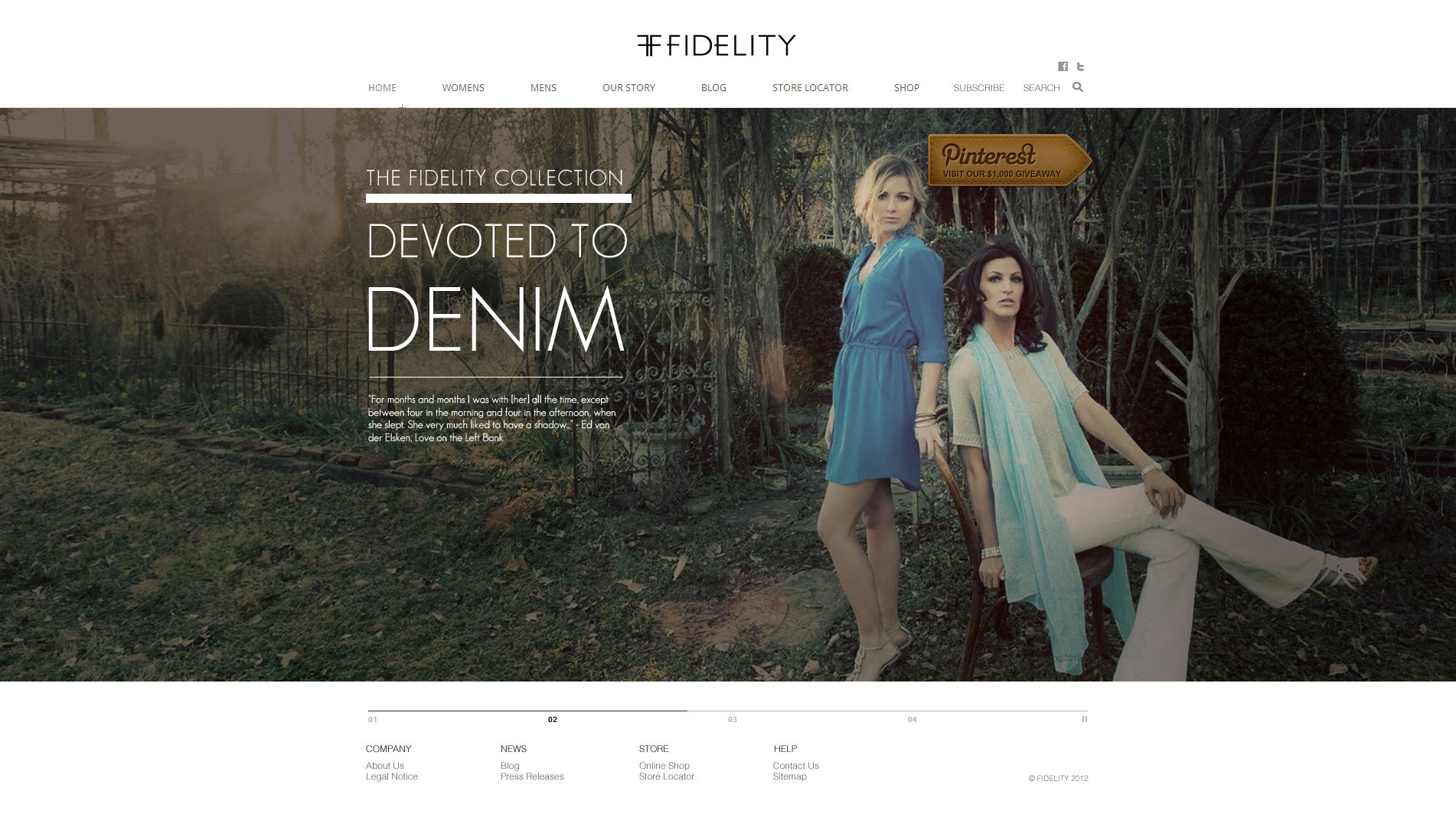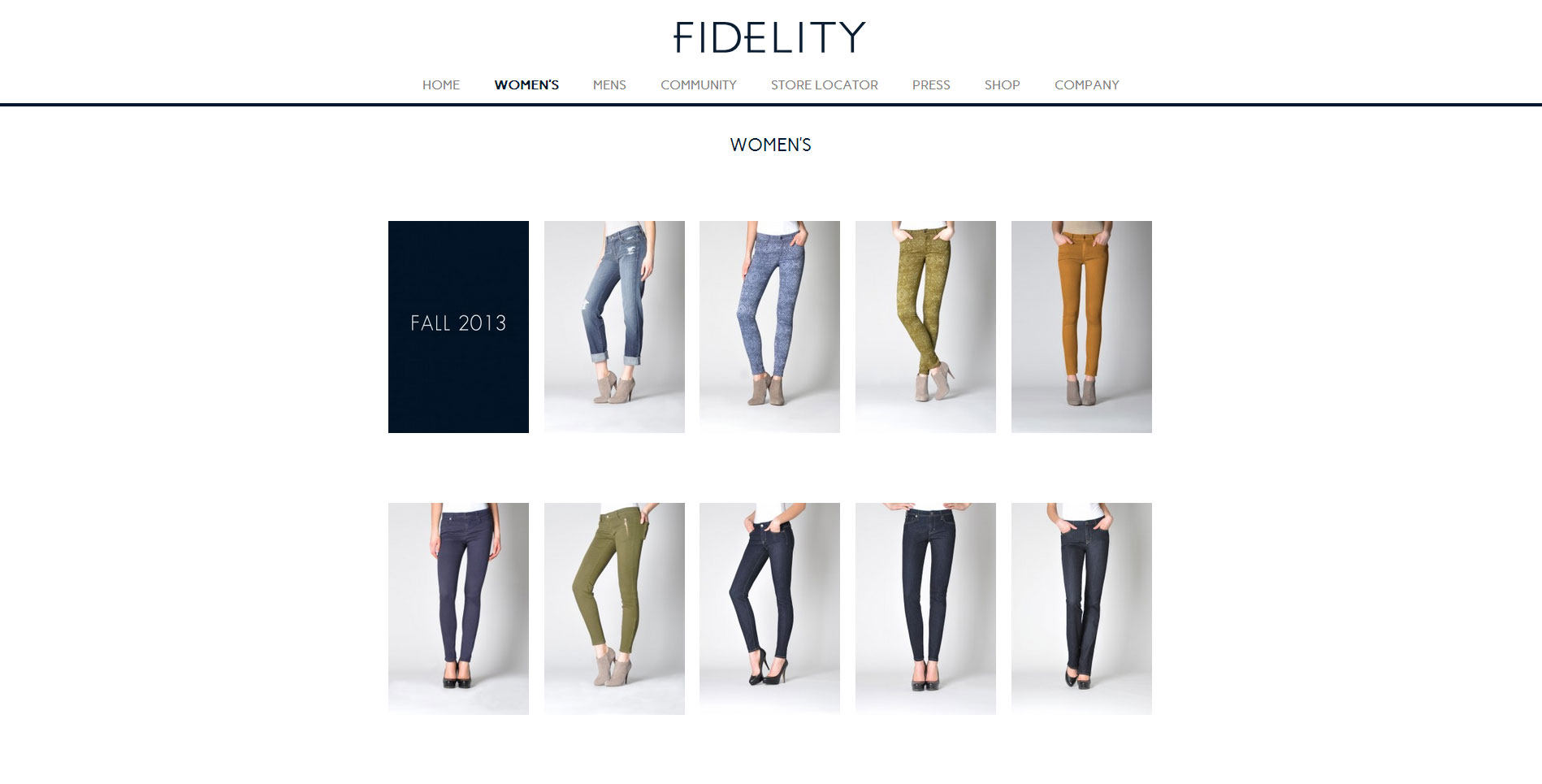 Community Oriented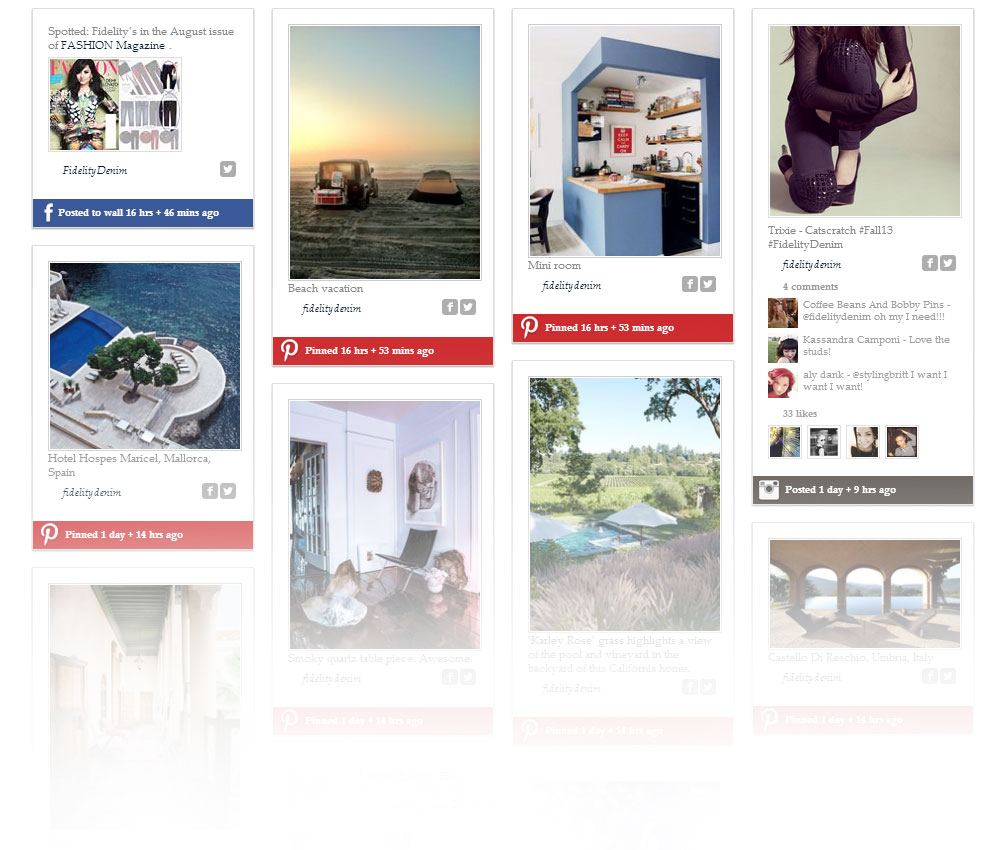 Fidelity Denim wanted to build their social media presence and communicate to customers that they are an active contributor and trendsetter in the fashion industry. We designed a community page that would display an interactive live feed of the social media channels.
Since the beginning, product has always been the focus for Fidelity. This is what enabled them to get in the doors of retail stores and into the hands of customers around the world. It was always a challenge to meet demand as it grew, and as a result Fidelitys web presence was not a primary focus.
It never really had been for any fashion company. With the growing use of technology, increase demand for Fidelity and their aspirations for growth, they knew they needed a web presence that could go toe-to-toe with the best.
Ideahack worked with Fidelity to intimately learn what their customers cared about and how that aligned with what made Fidelity unique. The result was an effective website, and skyrocketing social media traffic
OUR INVOLVEMENT



Engineering

Sales-page development
Front-end development



Branding

Competitor Research
Industry Research
Visual Identity



Product

UX Design & Architecture
UI Design
Product Ideation